As a Aussie male, it's fair to say that you enjoy accessories, just like women, although probably not as flamboyant. Just because you're a man, it doesn't mean you personality isn't reflected through your choice of clothing, hairstyle and accessories.
Some everyday menswear items are members of the accessory family and should be taken into consideration when planning an outfit:
Leather belts and shoes: As much as the belt is functional, it is ultimately an article that complements an outfit and adds further appeal. For business and formal occasions you should always match your leathers, paying special attention to shades. Black shoes with a brown belt will look shabby in a meeting. However, a casual occasion calls for a lot more freedom when it comes to colour matching.
Ties: Ties blatantly serve no purpose other than to look good and feel smart, yet are worn every day, all over the world.  Stick to plain and solid colours until you've built up your style enough to experiment with colour and patterns.
Bags: You've put together a tasteful outfit, now you can just throw your phone and wallet into that old backpack you take to the gym and you're good to go, right? No! The right accessories can make or break an outfit – none more so than bag choice. If you don't need one, then feel free to put a few items in your pockets but be careful not to over-pack and look bulgy.
Sunglasses: Not only are these important to care for your eyes, the right sunglasses are an important part of the look you're trying to pull off. Spending more for the right pair is a worthwhile investment.  Ensure that the frames are as wide as your face, and if in doubt, stick to classic styles like Wayfarers or Aviators.
Jewellery and watches: A watch is a man's most important fashion accessory (and serves a practical purpose too) and a stylish bracelet, chain or ring will also look great. Just remember, less is more!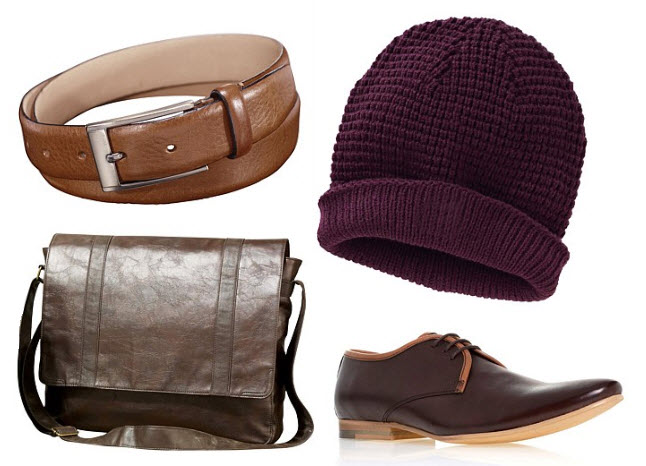 Check out EziBuy's range of men's accessories next time you're shopping online!