Kristen Bell rocks this look with her fur vest softening an otherwise formal look. The fur and the leather are great for adding texture and the golden undertones in the fur highlight both her skirt and hair, bringing the whole outfit together!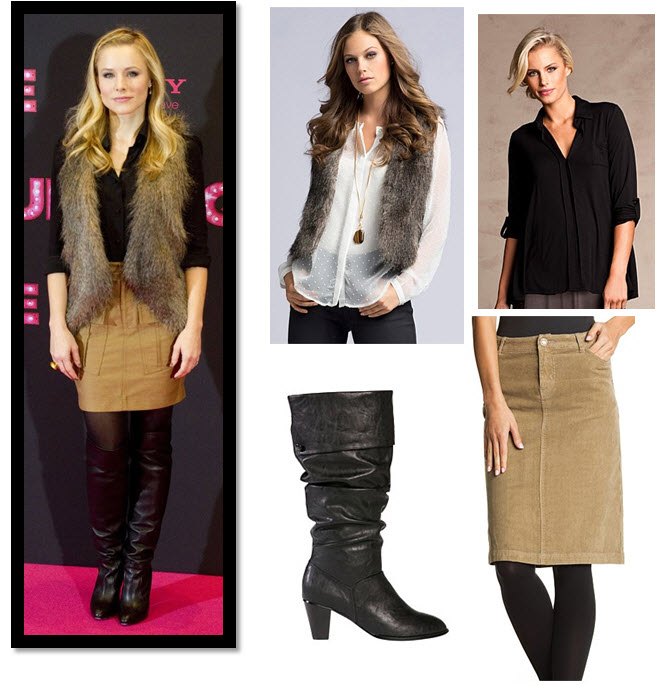 Clockwise from left: Fur vest, black shirt, camel skirt, black leather boots.
Hey, if it's good enough for a cool young starlet with a great sense of style like Kristen Bell, then it's good enough for us!