If there is one thing I'm all about, it's saving time. I'm one of those people who's constantly running ten minutes late, so if I can think of a way to do two things at once, or get a better result with less effort, I'm all for it. In terms of clothes, there isn't really anything better than a trench coat for making jeans and a t shirt (what I'm more than likely wearing as you read this) look like a considered, sophisticated outfit. Basically, I want to maximise my results when I'm getting ready. The less effort, with the biggest result, the better.
For me with makeup, that often means pretty minimal coverage on most of my face, and then a bright bold lip so I look really pulled together and maybe even a bit elegant. A quick smear of BB cream, a little eyebrow pencil and mascara, and some coral-toned blush doesn't take more than a couple of minutes to put on. When you add red lipstick, these basics suddenly seem like a full face of makeup. Much like a  trench, red lipstick is that one-last-thing touch that pulls me from casual to hopefully European and classic.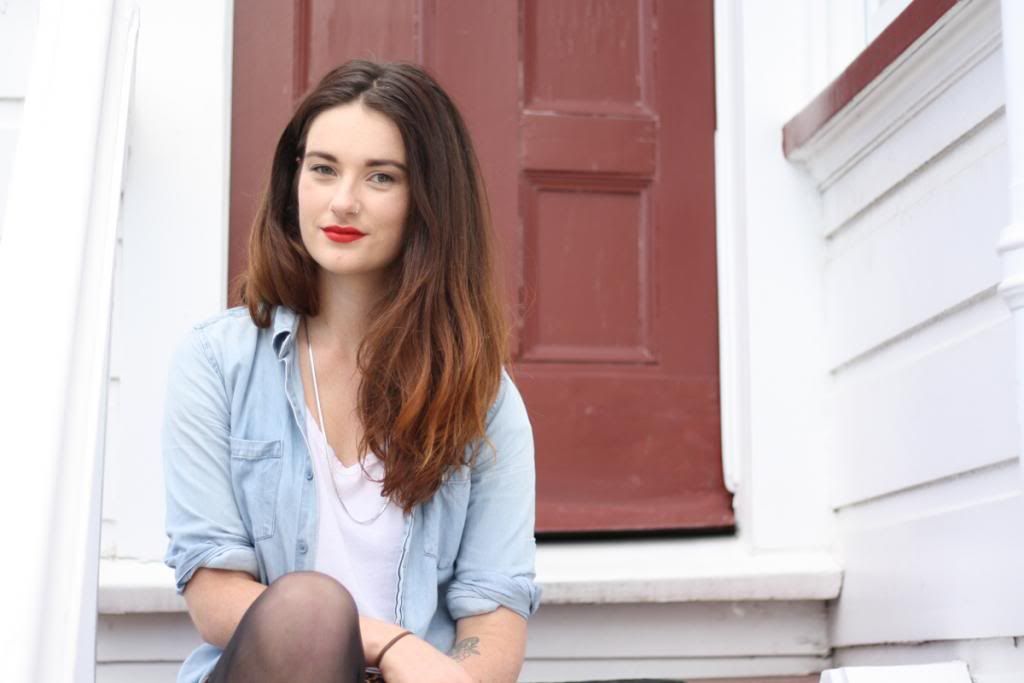 I hope you're with me as I pretend this is the French Riviera, rather than Mt Cook, Wellington. Also, hi! I'm Harriet.
Of course, your basics will be your own – maybe you've got really good skin, and don't usually put anything on it, or you're blessed with long eyelashes and don't need mascara. What I'm getting at here is the idea of one extra step that only takes another minute, but does the real heavy lifting in terms of making you feel more put together. I like to carry a red lipstick in my handbag, just in case I'm in an unexpected situation where I want to be a bit fancy.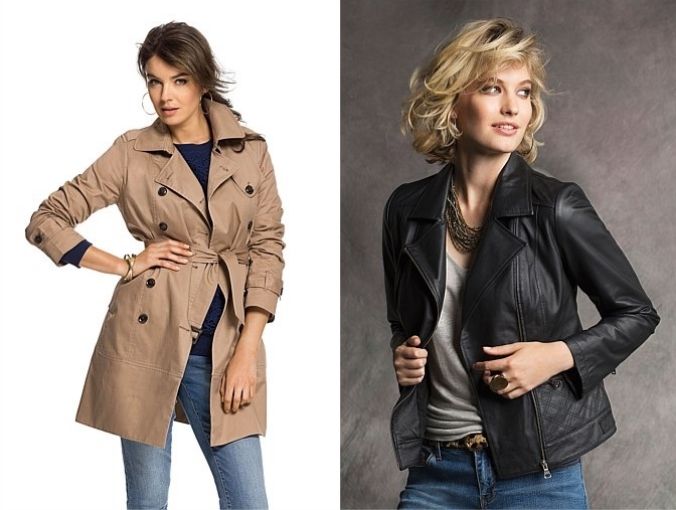 The Emerge trench that got me thinking, left, is $94.99. And then this Emerge biker jacket is another one-garment outfit maker.
The main thing with red lipstick is finding a formula and shade that suits you. I find Revlon really good for lip products, and they do a range of finishes as well, from matte to gloss. Since red is such a classic, you'll be able to find something you like at a good price. In terms of tone, there are blue-based reds, like the one I'm wearing, and more orange reds. I like both, but you may find you have a strong preference either way. It's really just about giving it  a go, and seeing what works for you.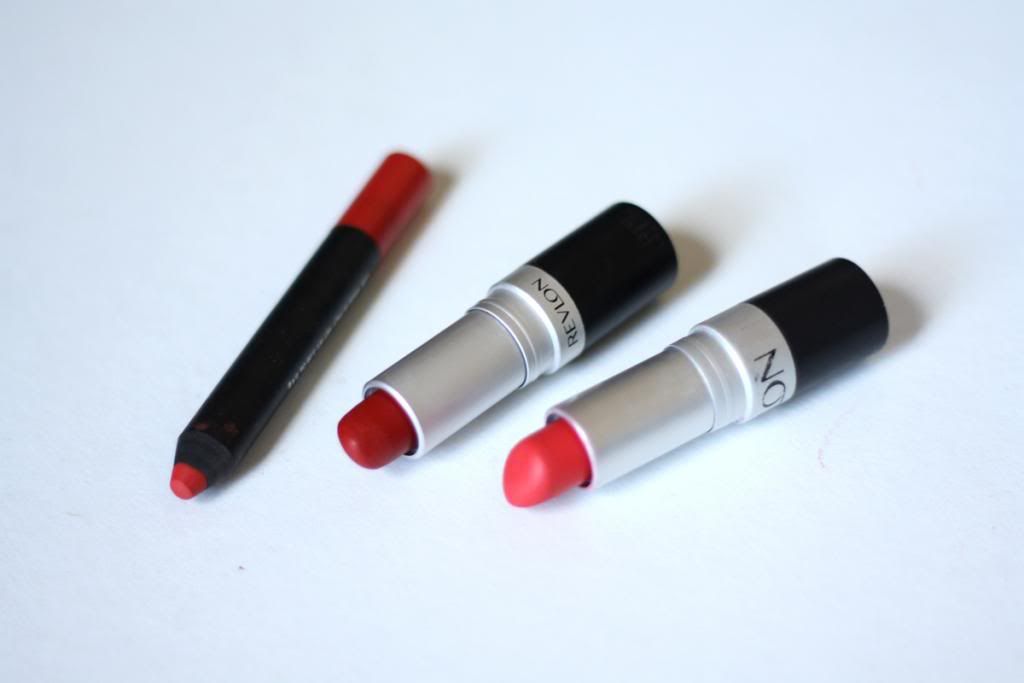 A few of my reds. I really love dark blood reds as well, but that's a topic in itself.
When you happen upon a shade of red you really love, you'll know about it. The right red just brings your face to life, and I think that's why I find it to be such a good shortcut to feeling fancy. Like anything with makeup, getting a perfect lip line takes a steady hand and some practise, but I think it's well worth it. Once you have it down, it's a 30-second boost.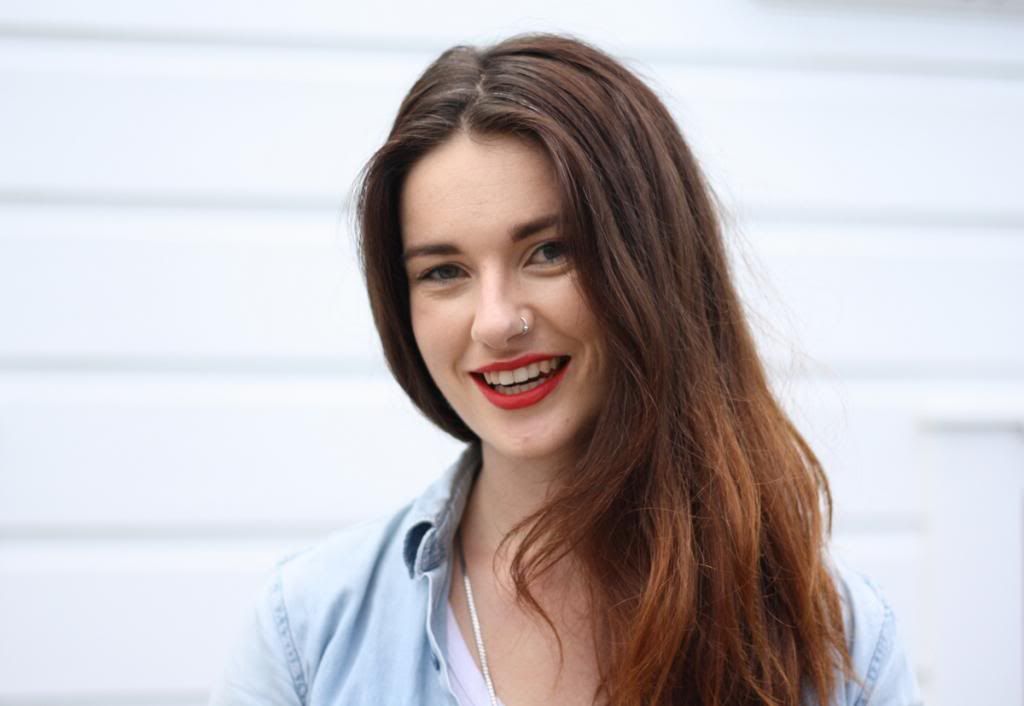 Look at how chuffed I am with my red lips! Extremely positive. Maybe you're already a red lipstick fiend, but if you've never tried it before, I'd encourage you to give it a go. There's nothing like it for making a t shirt and jeans look expensive.